STOP!.....Please read:
Due to new rules enforced by the US Department of State for the Export Control Act , you will now need to first send payment in US funds of your firearm/accessory to IRUNGUNS LLC in the form of a wire transfer, for all fees associated with your import and we will forward that payment to the seller. Please also first ensure your firearm and/or accessory item is admissible into Canada.
IRUNGUNS and GunBroker work together in bringing your hard to find item from the United States into Canada!
** Please note - This is only for 3rd party imports. Do not fill out this Import form if you have purchased from www.irunguns.com or www.irunguns.ca **
If you are a Canadian resident and have not registered with GunBroker before please read the following:
You will need to create an account with GunBroker here: GunBroker's Registration

You will receive an email from GunBroker that they have created your account but you need to "Activate your account".

GunBroker's system automatically sets a Canadian resident's status code to "International Customer or Foreign User". Therefore when you activate your new account, it might say "Activation Status - Failure" until it is manually verified by GunBroker.

GunBroker will check that you have an IP address in Canada, that you have supplied an accurate street address and once activated you will need to place a credit card on file prior to bidding.

You will need to contact GunBroker's Customer Support to "Submit a Request": Choose "Log In or Registration" issue and in the description inform them that you are a Canadian resident and that IRUNGUNS will be facilitating the export and FFL transfer of your firearm. GunBroker will then expedite the approval and issue you an approval code.
Happy Bidding!
Once you have found the item you wish to have IRUNGUNS LLC import into Canada for you, please ensure you forward payment, by wire transfer to IRUNGUNS LLC, in advance, and we will forward the payment to the seller, for the items you are importing. Please make sure the item is admissible into Canada.
Once you have filled out our import form, a copy of that import form and our FFL (Federal Firearms License) will be emailed to you and you will need to forward that email to the seller and make sure to mention they will need to include a copy of the paperwork inside the package before shipping to our Arizona facility.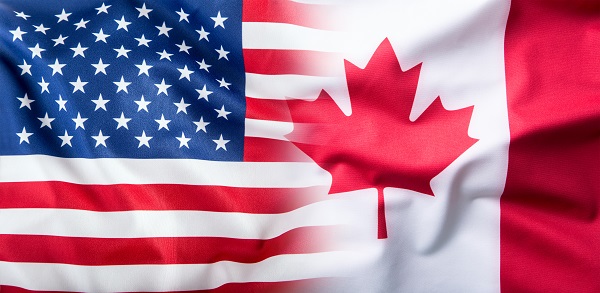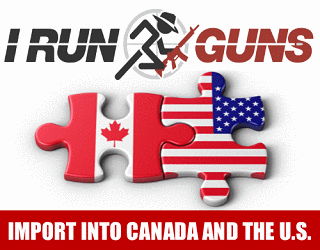 Importing from United States to Canada:
IRUNGUNS will look after magazine capacity to ensure your firearm complies with Canadian Legislation, as well as the IIC required for your firearm to enter Canada.
Customs, firearm transfers, and everything needed to get your firearm into Canada will be looked after. Just fill out the online form to completion and we'll do the rest.
To streamline the process, the importation fee and shipping to Canada will be collected upon completion of this form in Canadian funds.
Once your purchase is processed and packaged, we will notify you to pay the GST, duty should there be any, and Canadian shipping prior to your purchase arriving in Canada. This will ensure there are no delays in shipping out your purchase once it clears CBSA.
Should you have multiple firearms, to streamline the process, each firearm will now require a separate import form. Multiple firearm discounts are now automated and will be adjusted upon completion of the importation form.
IRUNGUNS imports work on a 30 day cycle, from the 15th to the 15th of each month. Your first import within this cycle is $200.00 CDN. Each firearm has a flat rate shipping cost of $25.00 CDN, this is added to the import charge before checking out.
This offers bonded transportation for your purchase from one facility to the other.
Should this item be more than 50lbs there will be an additional charge of $2.00 per pound.
Should it arrive to our Arizona facility in more than one box there will be an additional fee of $25.00 USD per box.
Each firearm requires an import form, but if you are importing parts & accessories you can add multiple items to one import form, as long as they are being imported from the same seller. If you are importing parts and accessories from multiple sellers, you will need to complete an import form per seller. Any item that does not qualify for NAFTA will be subject to 3.5% duty.
The first 2 magazines will be pinned for free, each additional magazine will be pinned at a charge of $10.00 per.

As this is an automated system, please understand once you have processed and paid for your import application there will be no refunds as the required export documents will be filed automatically.

Please ensure you have all the information about your purchase and you have a copy of your PAL on your computer as you will be required to upload it should you wish to import a firearm.
Once you have filled out the form you will receive a confirmation email with your importation documents in .pdf format.
You must forward these documents to the seller and ensure they accompany your purchase when it is shipped from the FFL dealer.
Firearms that we receive with no documents will take longer to process as we will not know where or who to ship them to, plus we will charge a $100.00 USD service fee as a result, so please ensure those documents are included.
Please do not fill out this import form if you have already purchased from www.irunguns.com or www.irunguns.ca
All general information and ETA's for exports will be posted under "News & Events" of www.irunguns.ca
Ready to move forward?
Click here: